If you are visiting Dubai for the very first time, you have many places to visit. Every spot in Dubai has endless attractions for tourists coming from every corner of the world. Whether you are traveling with family or friends, this city will entertain you by all means. In this article, you find many places to visit in Dubai. Take paper and pen to mark your favorite spots in Dubai. Let's start it.
Enjoy stunning views from the top of Burj Khalifa:
This record-breaking building offers a dramatic view of Dubai city from its 163rd floor. Your Dubai city tour from Sharjah is incomplete without viewing this spectacular building. You can take gorgeous photographs by standing on the world's highest building.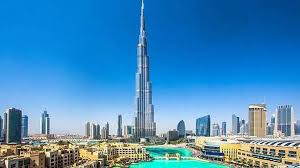 Traverse through Sheikh Zayed Road in the Big Bus:
The Sheikh Zayed Road in Dubai is famous to enjoy Dubai sightseeing tour in an air-conditioned bus. This tour gives you full opportunity to explore Dubai city in your own way. This sightseeing tour connects all important spots on this road.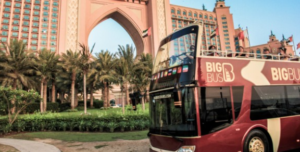 Spend a day at Aquaventure Water Park on Atlantis the Palm:
Atlantis the Palm is a seven-star luxury hotel. Take a sunbath on this private manmade beach. The spills and thrills through water tunnels leave extraordinary adventure. This water park is the best spot to spend quality time with family.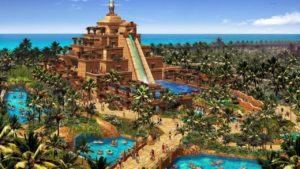 Visit the region's heritage site-Dubai museum:
Dubai museum is one of the eminent places to visit during the Dubai city tour from Sharjah. In 1787, it was built inside Al Fahidi Fort to protect the Dubai Creek. It is a symbol of history, tradition, and exhibition of ancient weapons, maps, and art crafts.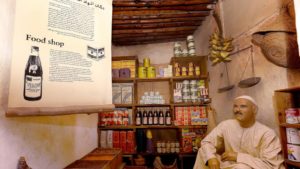 Visit the largest indoor ski resort:
Although this landlocked country has no signs of snow yet the authorities have opened an indoor Snow Park for visitors. If you are daring enough to climb five beveled and elevated snow slopes, take a start from ice caves and climbing towers here. The addition of a live Penguin show has made this tour worthy to enjoy.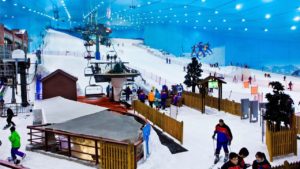 Visit the premier Dubai Mall:
Dubai mall has endless entertainment options for visitors. The live music, fashion show, gaming zone, café, restaurants, shopping outlets, ice-skating ring, and cinema make your tour worthy to enjoy. The annual Dubai shopping festival is a point of attraction for international tourists.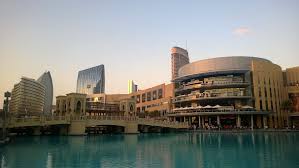 Visit the replica of Cairo's Al Azhr Mosque- Jumeirah Mosque:
This is an emblem of Islamic architecture and the Fatimid dynasty. The stonework and floodlights make this place magical in the evening.
What are the biggest attractions for tourists in the deserts?
Besides this, desert safari in Sharjah is something necessary to visit during your tour to the UAE. The deserts in Dubai, Abu Dhabi, and Sharjah have seamless adventures for tourists. The landscape of the deserts offers vast areas to experience true Arabian culture and tradition. The most important activities include dune budding, dune bashing, quad biking, sand skiing, camel ride, delicious cuisine, entertainment shows, and overnight stay right in the center of the desert. Book your desert safari Sharjah deals with an authorized company to avoid scams.