The heart of the UAE ''Sharjah'' is a hub of knowledge, wisdom, Islamic history, architectural revolution, tradition, and entertainment activities. Sharjah connects the Gulf of Oman and the Gulf of Arab. This cultural capital is the third largest city in the UAE. No matter whether you are a Muslim or non-Muslim, there are luxury clubs, dance bars, coffee houses, cinemas, and spa houses. From religion to the lush lifestyle everything is on the point. The city tour of Sharjah has endless attractions that are worthy to mention here.
Buhairah Corniche:
The best Sharjah city tour includes a visit to marvelous Buhairah Corniche. You will love flying seagulls. Do not forget to catch this splendid moment in the lens. The beautiful sky-scrapers, spectacular parks, cool breeze, clear jogging, and a cup of hot coffee from the next café make the moment unforgettable.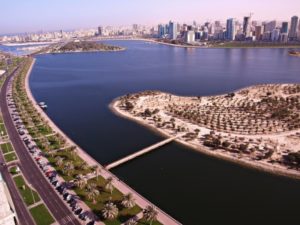 King Faisal Mosque:
This iconic landmark with impressive architecture is a great point of attraction for both Muslim and non-Muslim visitors. This mosque is a symbol of traditional architecture as tall minarets, calligraphy on walls, and fabricated pillars bespeak of history and culture. The lush green gardens offer a scenic beauty to take beautiful snaps.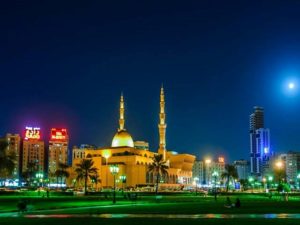 Al Hisn Fort:
It is situated next to Rolla Square. This museum has combined many small museums, so it will be fun to explore each area. The courtyard, rooms, Muhalwasa tower, weapon gallery, Al Ghurfah, and government area are quite interesting to explore. After enjoying a boisterous day exploring the beautiful city of Sharjah, desert safari Sharjah must be your next spot.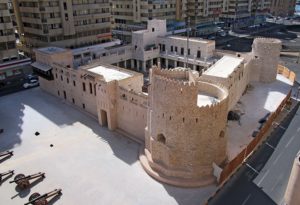 Souk Al Arsa:
This is considered as the oldest market in the UAE. The hanging lanterns, traditional carpets, Arabian jewelry, wooden articles, antique handmade articles, and coral brick walls take you back in the oldest time. Never miss out enjoying Sulaimani (black tea) and coffee at the local restaurants there.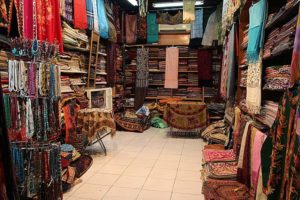 Souk Al Markazi:
The ''Blue Soak'' or ''Central Market'' is one of the best Sharjah city tour attractions situated on Khaled Lagoon. This picture-friendly spot opens the gateway to purchase gold, jewelry, perfumes, shawls, and dry fruits. Walking on the walkway connecting two buildings is just super relaxing and enjoyable.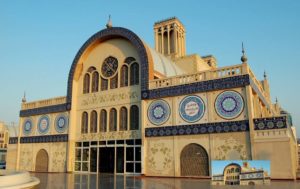 Sharjah Heritage Museum:
This museum has deep roots in Islamic civilization and culture from the Umayyad and Abbasid dynasty. This is the perfect place for history lovers and kids predominantly love this education tour. A wide collection of gold and silver coins, clay and mud pottery, craftwork, a fine arts gallery, and weapons throw light on the glorious Muslim history.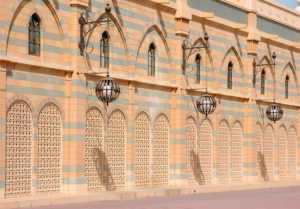 Sharjah Al-Noor mosque:
Probably, it is the only mosque in Sharjah that warmly hugs non-Muslims. It is a perfect hub of Islamic and Emirati history. This mosque is a symbol of modern Ottoman architecture and civilization. The sleek pointed minarets look slender and charismatic.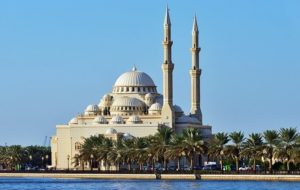 The meaningful city tour of Sharjah city makes you eager to explore the traditional site as well. The desert safari Sharjah includes a bundle of rip-roaring and thrilling adventures amid the desert that boost your energy level.